This Snowflake Summit was a roller coaster of emotions, but more often than not, we were thrilled with all the new announcements. With over 61+ sessions, we got to see some of Snowflake's amazing new features, tons of use cases, and first hand looks on how to use their new tools with step-by-step labs. Most of us are too busy to watch two-days worth of webinars, but that's where we come in – providing you with your weekly dose of Snowflake Solutions! We decided to help out by highlighting the most important announcements, as well as the sessions we thought were really worth the watch!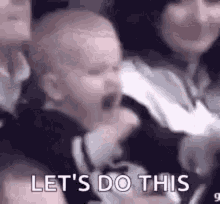 This time around Snowflake announced that they have five main areas of innovation: data programmability, global data governance, platform optimization, connected industries, and powered by Snowflake. While magical upgrades and new tools mean more flexibility for users, the reality is that most of these new features are still in private preview, so we (the public) won't see them in action for some time. Regardless, we'll still go through the top areas of innovation:
Platform optimization
Perhaps one of the most important improvements made this year is the improved storage economics. With reduced storage costs as a result of improved data compression, many will start to see savings on storage for new data. Snowflake has also developed new usage dashboards which will allow users to better track and understand their usage and costs across the platform. Cost optimization on Snowflake has thus far been a tricky subject, and while it seems Snowflake is making progress in that direction, there aren't enough guardrails to prevent warehouse sizes (and bills) from skyrocketing. If you want to learn about the 1000 ways your company can accidentally lose money on Snowflake (and ways to prevent it), join us to learn more about Cost Optimization here!
Global Data Governance
Next up on the list are the six new data governance capabilities now introduced to the Snowflake platform. We'll deep dive into the coolest three!
Classification: automatically detects personally identifiable information.

Why is this cool? We can apply specific security controls to protect their data!

Row access policies: dynamically restrict the rows of data in the query based on the username, role, or other custom attributes.

Why is this cool? We no longer need multiple secure views and can eliminate the need for maintaining data silos. That's a win in our book.

Access History: A new view that shows used and unused tables to produce reports.

Why is this cool? You can see what's actually bringing value and optimize storage costs based on what is frequently accessed or completely abandoned data. Who doesn't love to save money?
Connected Industries
Following we have two upcoming features that we thought were worth mentioning since they will definitely be game changers! These two features are Discover & Transact, and Try Before You Buy, both of which will ease collaboration and data procurement between connected industries. While they are pretty self explanatory, it's been a long week, so let's go over them in quick detail.
Discover and Transact: Directly within the Snowflake Data Marketplace, a consumer can now discover data and purchase with a usage-based pricing model.

Why is this cool? Self-service! Duh! This will definitely reduce the cost of selling and delivering data to clients.

Try Before You Buy: Now consumers can access sample data to make sure they're getting all they need before signing that check.

Why is this cool? Who doesn't like a free sample?
Data programmability
Probably the most important updates are under the data programmability umbrella, so if you're still with me, hang on a little longer, this is about to get interesting!
There are some innovations that are ready to be used now in public preview, so let's check them out:
SQL API: This new API enables customers to automate administrative tasks without having to manage infrastructure, there's no need to maintain an external API management hub!

Schema Detection: Now supports Parquet, Orc, Arvo, and hopefully more file formats in the future.
The good stuff that's coming soon!
Serverless Tasks: Snowflake will determine and schedule the right amount of computer resources needed for your tasks.

Snowpark and Java UDFs: Snowpark is going to be the Snowflake developer's new playground, allowing developers to bring their preferred languages directly into the platform. Java UDFS will also enable data engineers and developers to bring their own custom code to Snowflake, enabling better performance on both sides.

 Unstructured Data Support: Soon, we will be able to treat unstructured data the same as structured data, with the ability to store, govern, process, and share.

Machine Learning with Amazon SageMaker: A tool that will  automatically build and insert the best machine learning models into Snowflake!
Of course, the Snowflake Conference held various webinars on each of these innovations, so if you'd like to learn more, head over to those respective recordings. Hot topics this time around were definitely data governance and ML, so here are our top videos worth watching!
Conclusion: Again, while we were slightly disappointed to see that most of Snowflake's new features were still in private preview, it makes us all the more excited for what's to come! As always, IT Strategists will continue to guide you with these upcoming tools, so stay tuned for more Snowflake Solutions!